Thailand 2018
Brain cancer kills more children than any other disease in Australia.
Current treatments and survival rates have not significantly improved or changed in over 30 years. The current treatments - surgery, radiation and chemotherapy, if successful, leave children with debilitating life-long side effects.
The statistics on childhood brain cancer can change when money is invested in research!
The Adventurers have a simple vision: Happy, healthy children FREE of brain cancer. We promote awareness & raise funds for medical research into this disease by orchestrating adventures around Australia and the world which encourage participants to physically go beyond their comfort zone whilst raising funds in their own communities and networks.
Not only do these adventures fill the objectives of our cause, but offer the opportunity to individuals to the experience of a lifetime, and to form a critical part of OUR QUEST THEIR CURE.
In Tagalog (Filipino), Mandirigma means "Warrior." During this camp, you'll challenge your body like a true Warrior, prepare your mind to be a champion in life, and learn self-awareness techniques to nurture the soul.
The program is designed to take participants out of their comfort zone – pushing them in new and unexpected ways. The camp, which is located in a beautiful part of Thailand, will profoundly alter your perspective on day-to-day life.
Daily activities include Kali Sikaran martial arts, morning beach sessions, training in the spectacular Emerald Muay Thai Gym (in the jungle), physical and water conditioning, and self-awareness and personal leadership classes. The teachers are highly-skilled instructors Heikki Martikainen and Johan Skalberg.
What we will gain from your fundraising efforts is invaluable, and for that, we cannot thank you enough!
Raised so Far
$0.00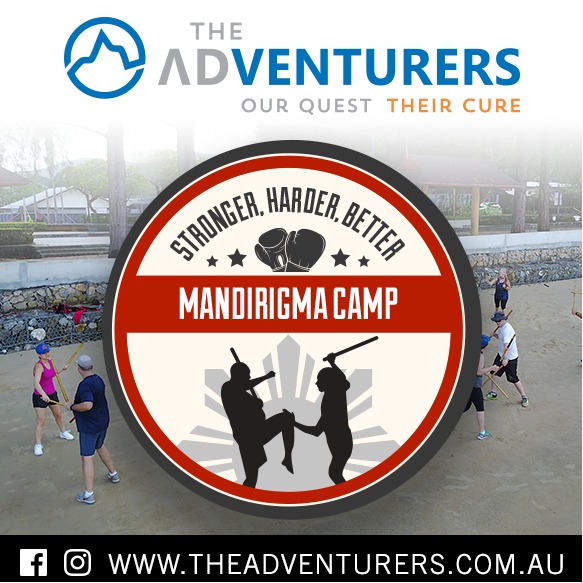 $0.00